Godox have released the new AD200 PRO, an upgraded and slightly revised version of the exceptionally popular original modular AD200 / EVOLV Lithium-ion powered TTL / HSS compact cordless flash.
And the Flashpoint branded EVOLV 200 PRO are available now from Adorama for $349.
The new PRO version of the flash primarily adds a Stable Color Mode, offering improved color consistency across the power range. Though there are also a number of small physical revisions to the flash body and interface as well.
NEW FEATURES
Stable Color Mode – 5600°±100°K Across Power Range
9 Stop Power Range – 1/256 – 1/1, in 1/10th Stop Increments
Revised & Slightly Recessed Interface, With Added Buttons
Revised ON / OFF Switch
USB Port Updated to USB-C
Improved No-Twist Mounting Points & Metal Umbrella Swivel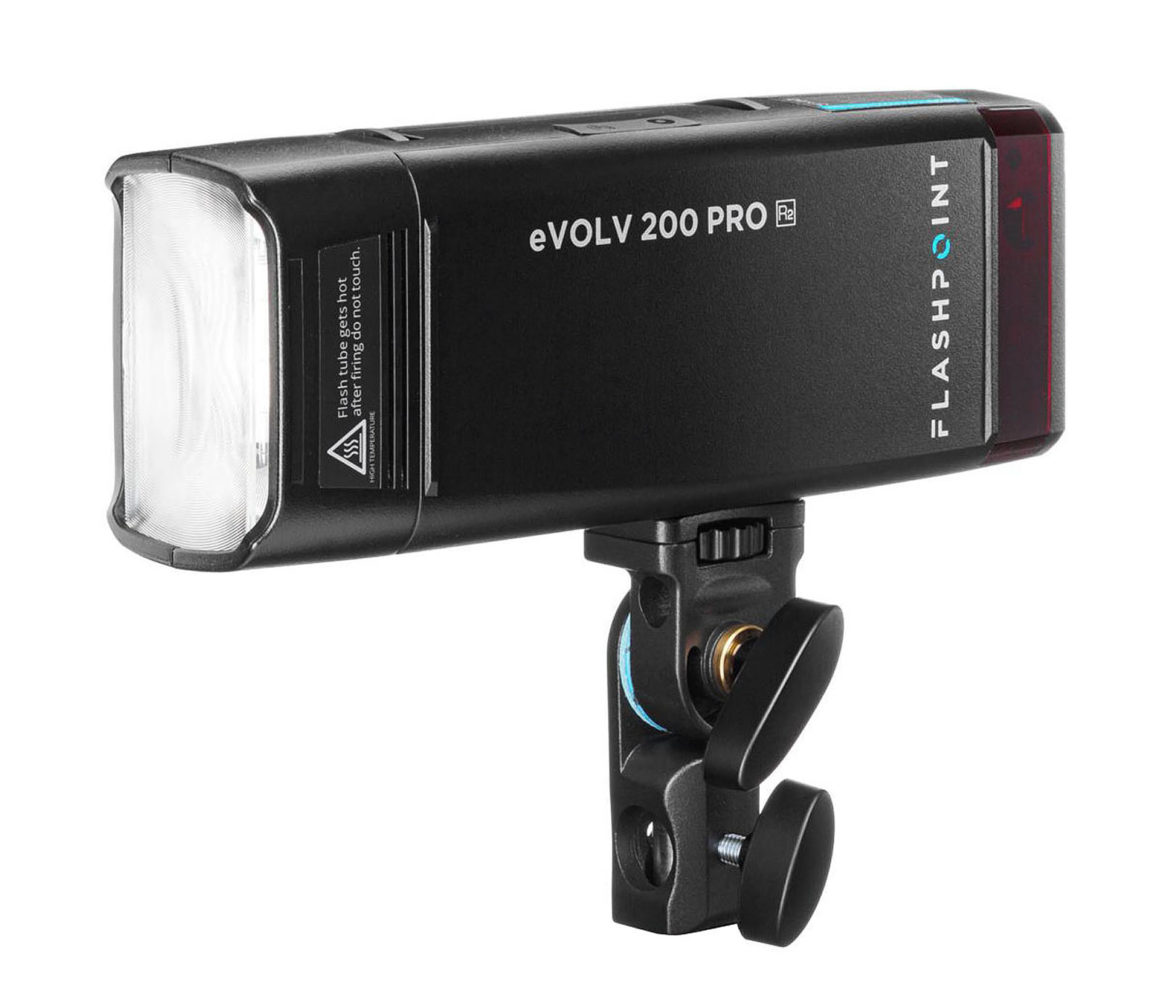 The 200 PRO again provide an auto sensing radio receiver mode for Canon, Nikon, Sony, Fujifilm, M4/3, Pentax, and Leica camera systems, and are compatible with the full range of lights in the Godox X / Flashpoint R2 2.4GHz radio flash system.
And once again feature the interchangeable modular head design which has made the original flash so versatile and successful. With Bare Bulb and Fresnel heads again supplied with the flash, and numerous other options available.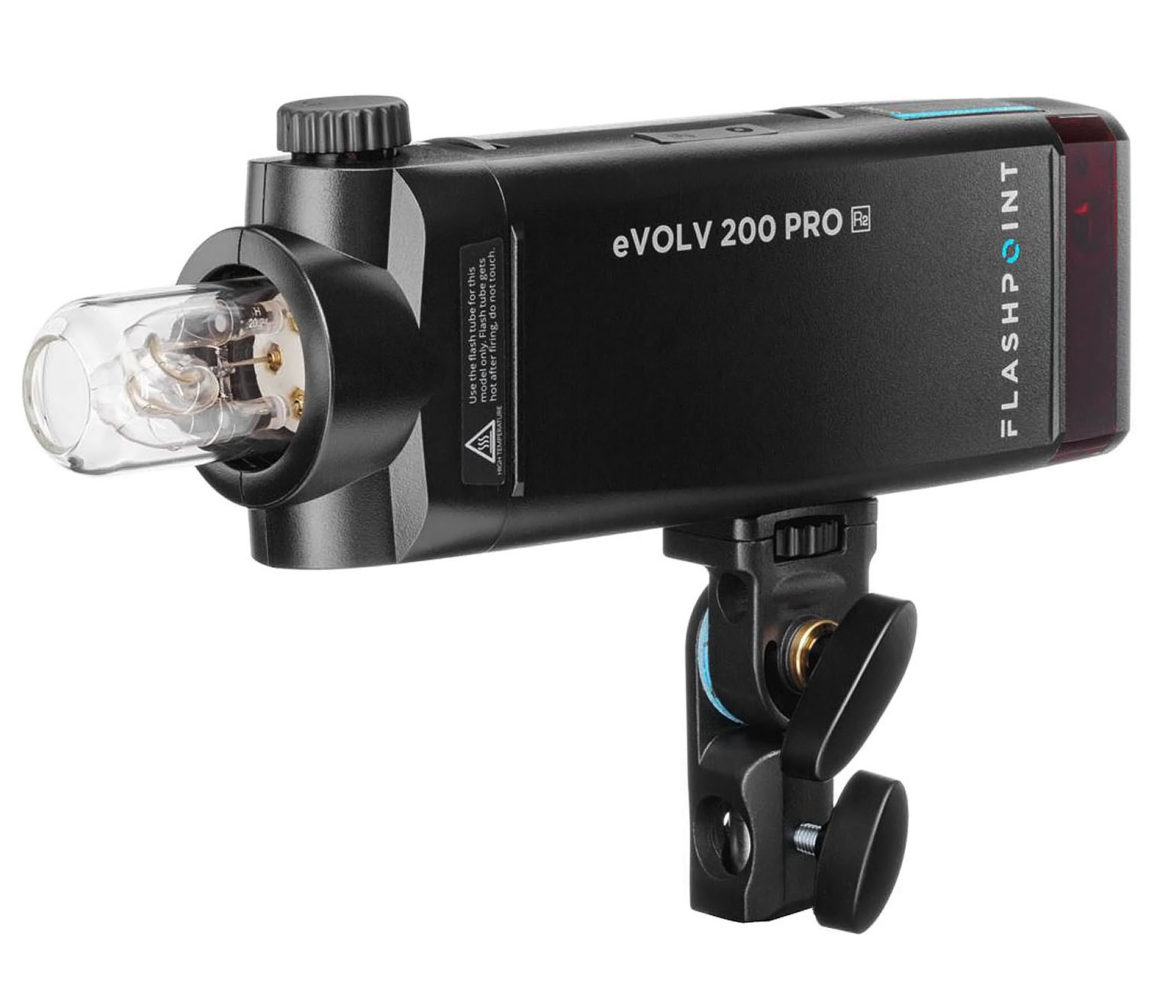 DETAILS
Power – 200Ws
Bare Bulb Head – GN 60m, ISO 100 (AD-S2 4.7″ Reflector)
Speedlite Head – GN 52m ISO 100
Flash Modes – TTL / M / Multi
HSS to 1/8000th
FEC / FEB – 1/3rd Increments (±3 Stops)
FEL (Flash Exposure Lock)
Manual Flash – 1/256 – 1/1 Output (1/10th Increments)
Flashpoint R2 / Godox X 2.4GHz Radio System
Canon, Nikon, Sony, M4/3, Fuji, Pentax, Leica, Radio RX Modes (Auto Switching)
Range – 100m +
Groups – A / B / C / D / E
32 Channels
ID 1-99
S1/S2 Optic Slave Modes
Flash Duration Frensel Head – 1/220s – 1/13000s
Flash Duration Bare Bulb Head – 1/220s – 1/11300s
Color Temperature – 5600 +/- 200k
Stable Color Mode – 5600 +/- 100k
14.4V 2900mAh Lithium-ion Battery
500+ Full Power Flashes
0.01 – 1.8 Second Recycle Time
Custom Functions
Auto Memory Function
LED Modelling Light (Fresnel Head Only)
USB-C Port for Firmware Upgrades
3.5mm Sync Port
Communication Port (For XTR-16 / FTR-16 Receivers)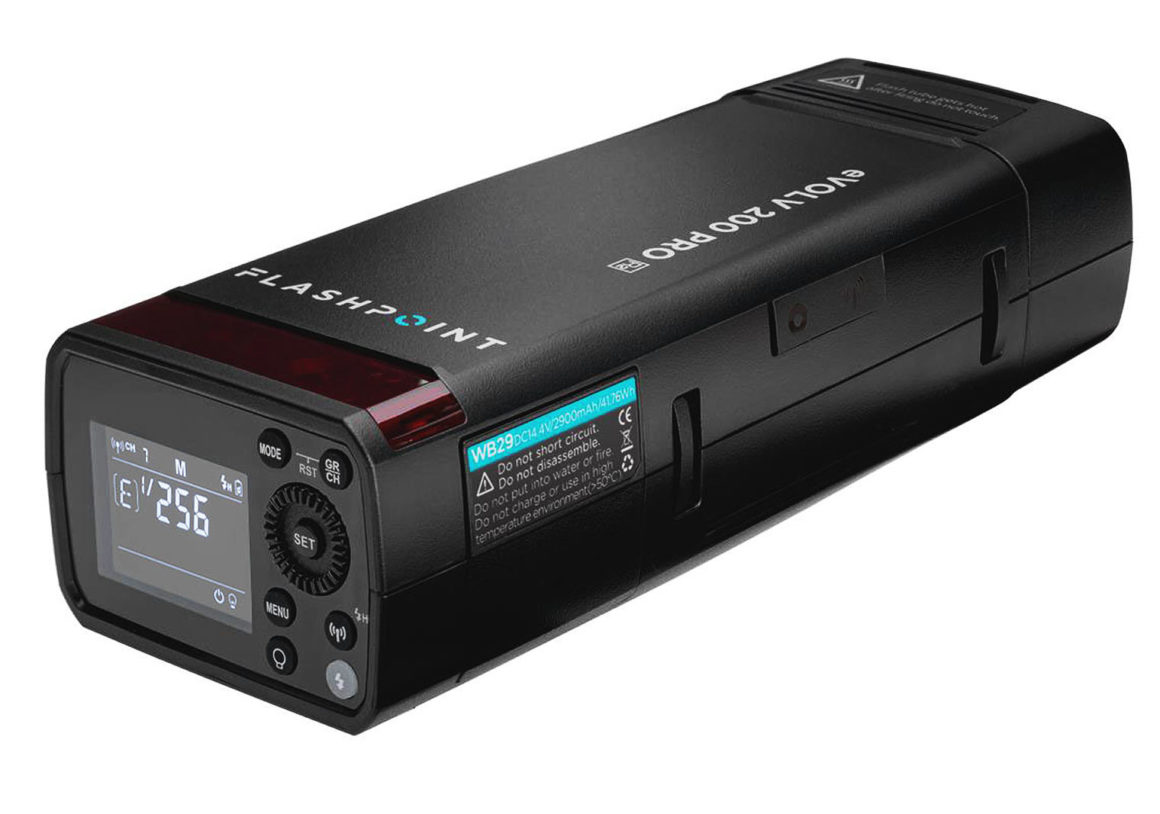 INTERFACE
The 200 PRO provides an updated interface, with a slightly recessed display panel, which may help with being less prone to breakage than the original model.
Two extra buttons (Menu & Lamp) have also been added for faster access to functions.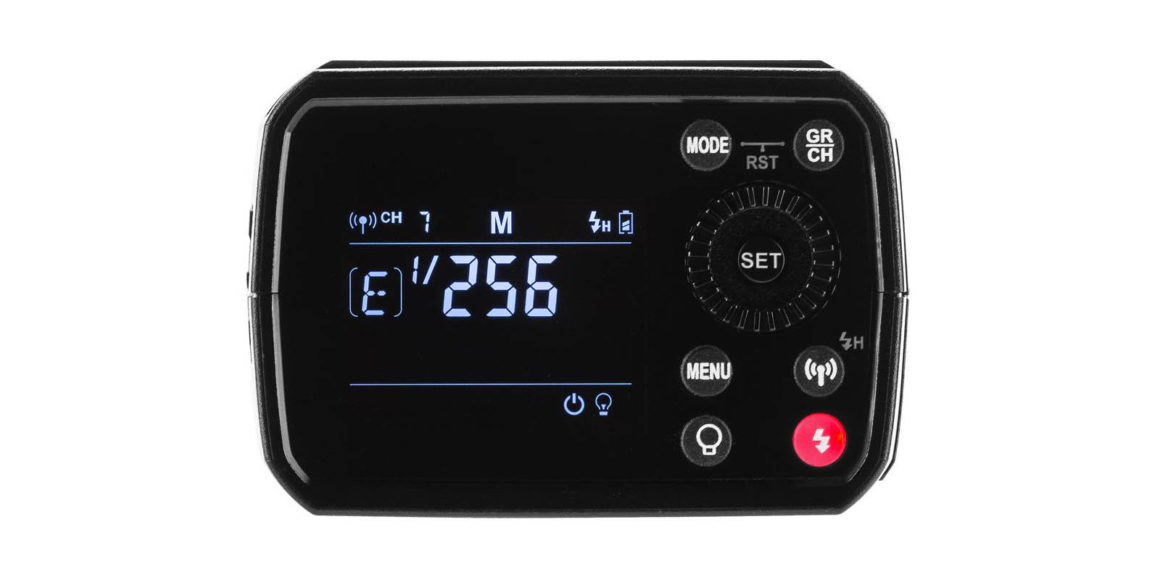 SPECS
Radio Wireless (Receiver Mode)
Nikon, Canon, Sony, Fujifilm, Olympus/Panasonic, Pentax, Leica
Flash Modes
Wireless off
M/Multi
Radio Slave unit
TTL/M/Multi
Compatible Cameras (Using Radio Master Unit)
Nikon, Canon, Sony, Fujifilm, Olympus/Panasonic, Pentax, Leica
Guide No. (ft/m ISO 100)
Speedlite flash head: 170ft/52m (ISO 100) 35mm coverage
Bare bulb flash head: 196ft/60m (ISO 100, with the standard reflector)
Flash Duration
Speedlite flash head: 1/220 to 1/15380 seconds
Bare bulb flash head: 1/220 to 1/13150 seconds
Power Output: 200ws
Power Range: 9 stops: 1/256 ~ 1/1 in 1/10th stop increments
Stroboscopic Flash: Up to 90 times, 99Hz
Flash Exposure Compensation (FEC): Manual. FEB: ±3 stops in 1/3 stop increments.
Sync Mode: High-speed sync (up to 1/8000 seconds), 1st-curtain sync, & 2nd-curtain sync
Delay Flash: 0.01~30 seconds
Mask: Yes
Beeper: Yes
Modeling Lamp(LED): Yes
Optic Slave Flash: S1/S2
Flash Duration Indication: Yes
Wireless Flash: Godox X / R2 2.4GHz radio, & optical sensor reception
Wireless flash function: Slave, Off
Controllable slave groups: 5 (A, B, C, D, E)
Radio reception range (approx.): 330ft/100m
Channels: 32 (1~32)
ID function: OFF, 01~99
Power Supply: Lithium battery pack (14.4V/2900mAh)
Full Power Flashes: Approx. 480
Recycle Time: Approx. 0.01-1.8s
Battery Indicator: Yes
Power Indication: Power hibernate automatically after approx. 30 minutes of idle operation.
Sync Triggering Mode: 3.5mm sync line, Wireless control port
Color Temperature: 5600° ±200°K
Stable Color Mode: 5600° ±100°K over the entire power range
Dimension: 6.8 x 2.1 x 2.9in / 172 x 54 x 75mm (flash head not included)
Net Weight: 20.8oz / 590g (flash head & battery not included)
ACCESSORIES
The AD200 PRO / EVOLV 200 PRO feature the same great modular flash head system as the original model, and come supplied with a Fresnel and Bare Bulb Head.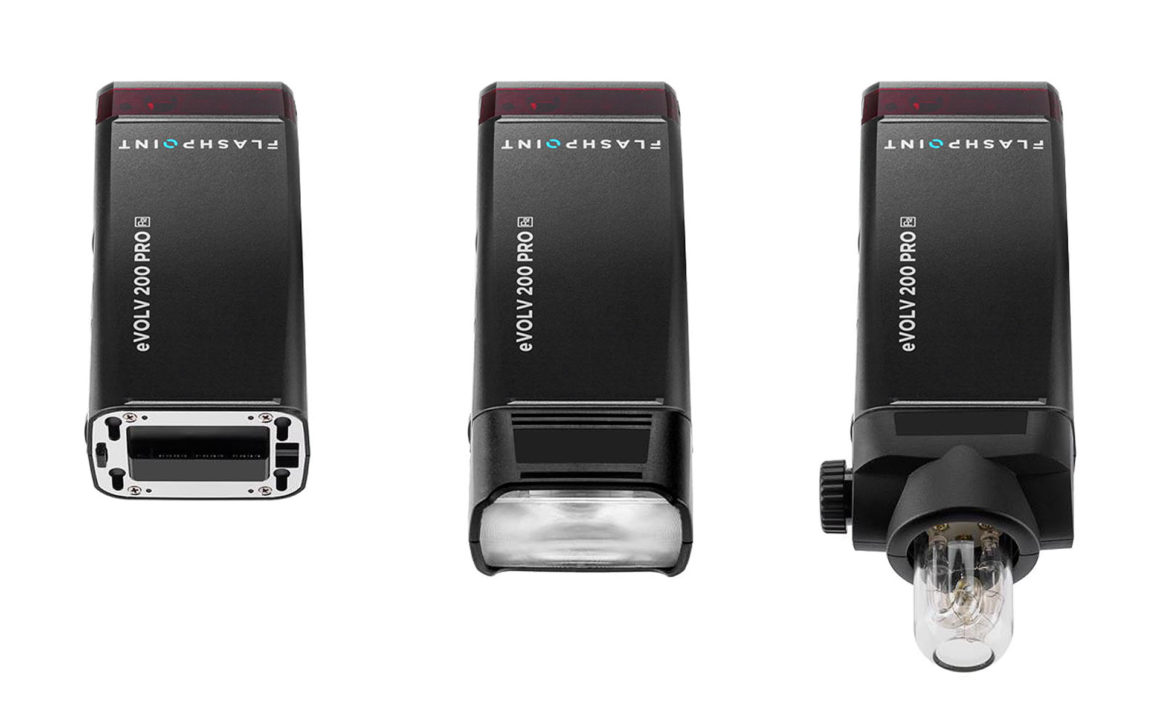 And there are a number of versatile flash head options, and many accessories available for each of those including –
TWIN HEAD BRACKET
AD-B2 Twin Head Bracket – Adorama
RING LIGHT
R200 Ring Light – Adorama
R200 Ring Light Kit – Adorama
REMOTE EXTENSION HEAD
EC-200 Extension Head – Adorama
CB57 Mini Shoulder Bag – Adorama
ROUND HEAD
H200R Round Head – Adorama
AK-R1 Magnetic Modifier Kit – Adorama

AK-R16 Gel Set & Clear Gel Holder – Adorama
V11-T Color Correction Gels – Adorama
V11-C Color Effects Gels – Adorama

AK-R22 Collapsible Diffusion Dome – Adorama
ML-CS1625 collapsible Soft Tent – Adorama
LED HEAD
AD-L 3.6W LED Head – Adorama
PROFOTO ADAPTER
AD-P Profoto Adapter – Adorama
SWIVEL MOUNTING BRACKETS
S2 Flash Bracket Bowens – Adorama
AD-E2 Swivel Bracket – Adorama
SLICON BUMPER SKINS
AD200PRO-PC Silicon Fender – Adorama
Flashpoint Bumper Skins – Adorama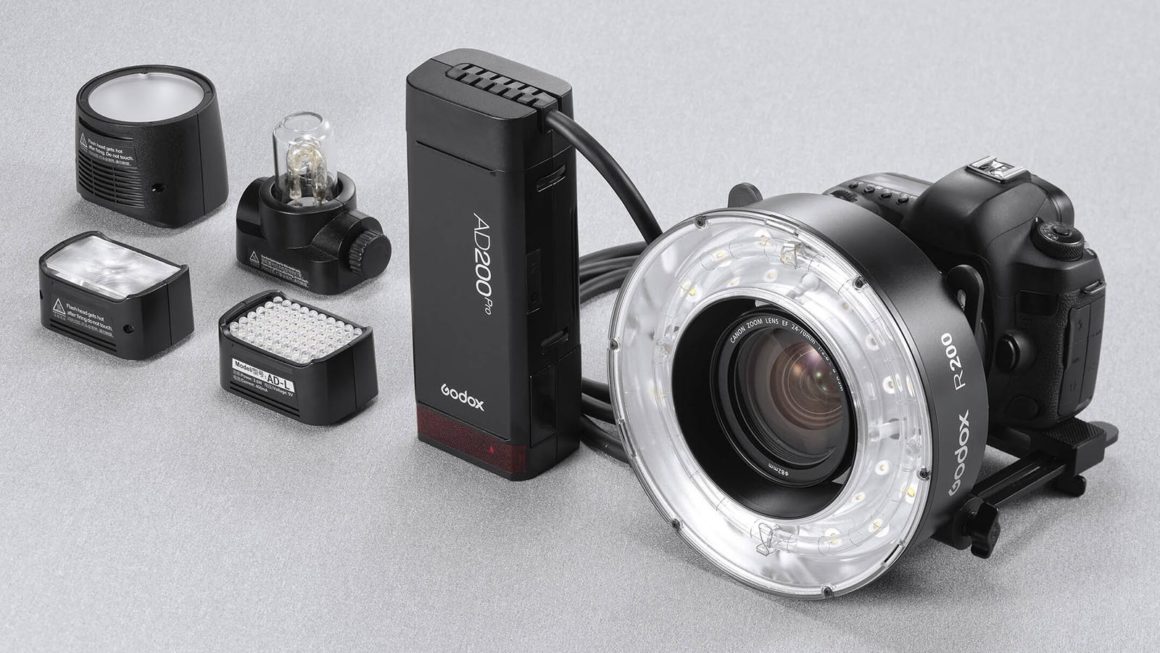 PRICE AND AVAILABILITY
The Flashpoint EVOLV 200 PRO are available now from Adorama for $349.
As well as numerous bundle deals which often provide good savings.
GODOX AD200 PRO – Amazon, UK, B&H Photo, Ebay
Flashpoint – Website
Godox – Website
Disclosure Statement – The links above, and links within the post, may contain affiliate links or promotions. These do not cost readers anything and help to keep this website alive. Many thanks for your support.